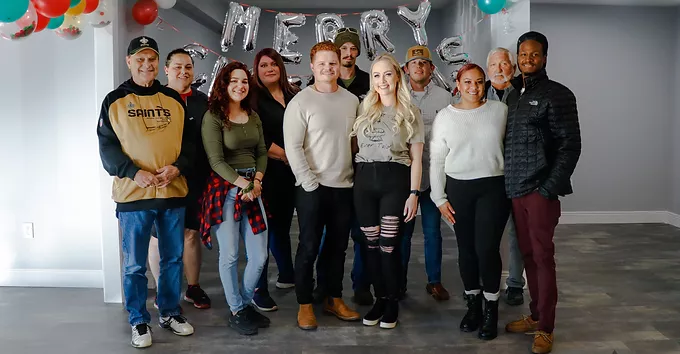 We are a third generation local family owed business started in 1969. Now, we are one of the Mississippi Gulf Coast's largest one-stop shop for all your custom apparel, awards and engraving needs. We specialize in handling all orders in house to ensure quality control and turn around times. We've grown our business through passion and a consistent record of quality products with over the top customer service, and attention to detail.
With top of the line equipment, and a professional and knowledgeable staff we have the tools and experience to help elevate your brand or business.
We're friendly so don't be afraid to give us a call or come see us in person.
Mission statement & Core Values
We aim to be a brand that leaves a positive impact on our customers and our community in any area we have contact.
We strive to stay on the cutting edge with the latest products and equipment within our industries.
Finally, we are always mindful to be present and pleasant in everything we do.
1. Professionalism
We are dedicated to continuous education in our professions in order to stay knowledgeable and current with products and equipment.
2. Be present and pleasant
Our reminder to be focused on the task at hand, giving our full focus and effort, while maintaining a pleasant attitude.
3. Cleanliness
Keeping an orderly and clean shop is paramount to our culture and daily operations.
4. Attention to Detail
The little things make all the difference.
From order accuracy to product quality, we aim to use the small extra touches to elevate our brand.